Pastor Vincent, or as we call him PV, is the founder and Lead Pastor of Cross Church. He is a son of a pastor and has served in ministry for over 20 years. Vincent is authentic and transparent, presenting God's Word in a real and relevant way. Vincent is not only a pastor but a life coach and mediator. Most of all, he's Joy's husband.
Fun Facts about PV
He loves ice cream, Charlie Brown, and watching anime cartoons, and wrestling.
TJ began following Jesus in middle school through his church youth group and a FCA small group. Not long after, he felt God leading him toward ministry, so that he might show others how absolutely incredible Jesus and the gospel is. He grew up in the Midwest mostly and attended Cedarville University in Ohio, where he met his amazing wife Karly. They moved to Texas to attend seminary at Southwestern in Fort Worth, where he received an M.Div. He and Karly have three awesome kids, who are routinely embarrassed by his dance moves. He loves being at Cross Church, where we seek every day to love God and others.
Fun Facts about TJ
He loves golf and played for his college team, even though he says that he's pretty rusty now!
Except for church, TJ wears a hat pretty much all the time.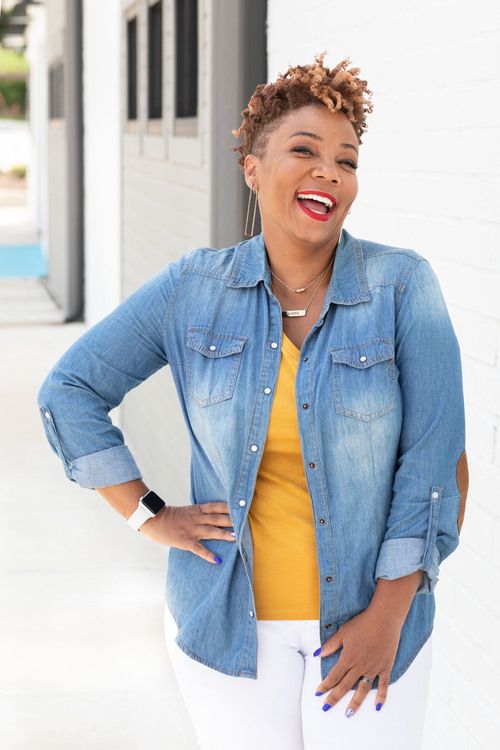 Worship & Women's Director
Joy loves spreading Jesus' joy to all she comes in contact with. A woman of many hats, a wife, a mom, and an entrepreneur...she is learning to master being a life juggler. Born in the "City of Angels", Los Angeles, CA, she has lived all over the United States, but loves calling Denton, TX home! Leading worship and women at Cross Church Denton is not only a love but a passion. It is her greatest desire to empower women to find their value and freedom in Christ!
Fun Facts about Joy
Joy thinks life would "b-flat" without music, she has been cast in a movie, and she is currently pursuing her PhD!
Fun Facts about Sheryl
She is very proud to have worked at the same company for over 20 years.
In her free time she really enjoys watching the Game Show Network and HGTV. She also has once owned 6 different vacuums at the same time!



Fun Facts about Kris
Kris is an amateur DJ!
He also loves thrift shopping for books.


Creative Communication Coordinator
Fun Facts about Melissa
Melissa loves anything and everything about photography which led her to become a Professional Photographer.
She is a big fan of Beyonce, and a lover of shoes and Mexican food! The spicier the better!
Administration Coordinator
Fun Facts about Jill
Jill loves frogs! Real, hopping, breathing frogs! She collects figurines of them, and will slam on her breaks just so that a frog can hop its way to freedom.
She also had the opportunity to sing with LeAnn Rimes in Nashville at the Ryman Auditorium.


Fun Facts about Lisa
Lisa is a fan and loves going to professional Drag/Dirt track racing.
Before moving to Denton, she was on 5 bowling leagues and bowled in amateur tournaments!